1. WR Brandon Marshall- At age 25, he has the talent to be a clear cut number one receiver and the Bears clearly need that. I think if he reunited with Cutler they would be in sync once again, but if they want to use Marshall correctly they would have to fire Ron Turner.
2. WR Vincent Jackson- at 6'5″, he has quickly become one of the most dangerous weapons for the San Diego Chargers. He has already matched his touchdown total from last season (7). He is only 26 and would be a great addition to the Bears receiving which is way to small and way to young. Knox, Bennett and Hester are all decent at best. Jackson would be flat out nasty with Cutler throwing him passes.
3. Safety O.J. Atogwe- This guy has been really good over the past four seasons, combining for 18 interceptions and 14 forced fumbles. He is the game changer the Bears need in their secondary. Maybe we can scoop him up from stinky Rams.
4. OL Longan Mankins- This guy is a beast and would be a perfect fit at left guard. He is only 27 and he clearly knows how to play.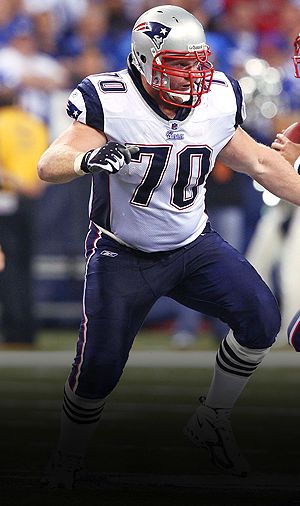 5. OL Marcus McNeill- A former second round pick out of Auburn, McNeill is originally from Chicago and he is one of the better tackles in the NFL. Considering the Orlando Pace project didn't work, they need help.